The main aim of the vision school is to detect defective vision at an early stage, to clarify it by an ophthalmologist and then to compensate for it with orthoptic treatment. Because the earlier the defective vision is detected, the better it can be treated – and thus permanent damage can be prevented. We can already treat very young children from about the first to second year of life with light playful exercises. Often, an abnormality was previously detected by pediatricians during the U-examinations and referred to us.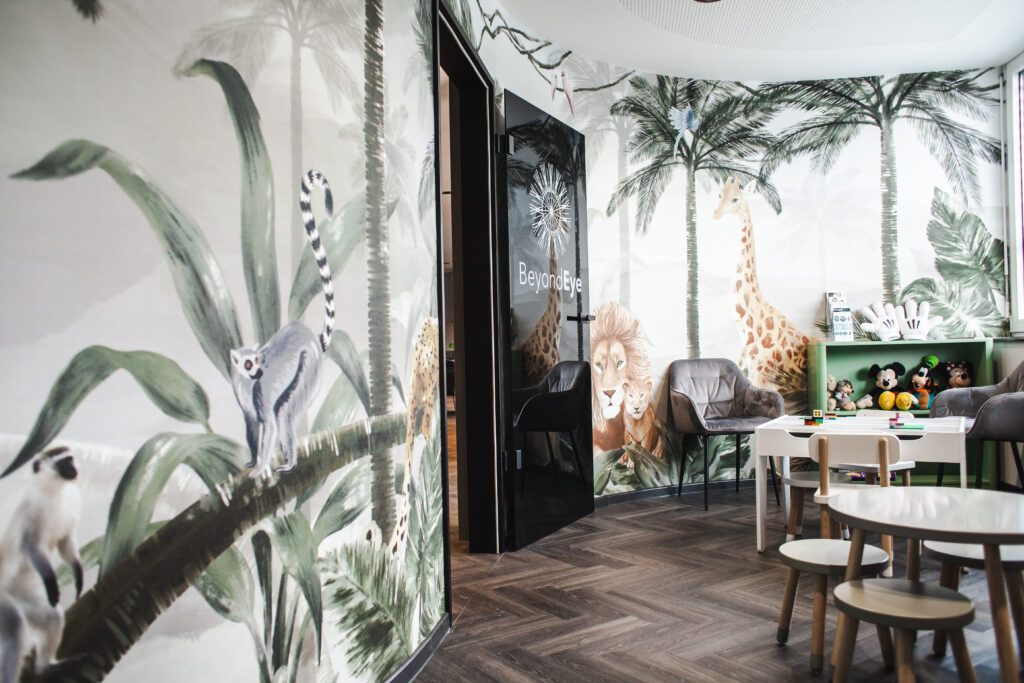 What does an orthoptist do?
Orthoptists are specially trained professionals in an ophthalmology practice. They treat children and adults when disorders of vision have been identified. These are, for example, strabismus, eye tremor or another form of visual impairment. Movement disorders of the eye, eye muscle paralysis or the perception of double images can also be treated. Sometimes there are also limitations of the field of vision after accidents or strokes. For this purpose, there are proven exercises that can be performed under the guidance of orthoptists.
We look forward to welcoming you or your child to our BeyondEye vision school! You can make an appointment by phone at 0221/871050 or arrange online.